Web Links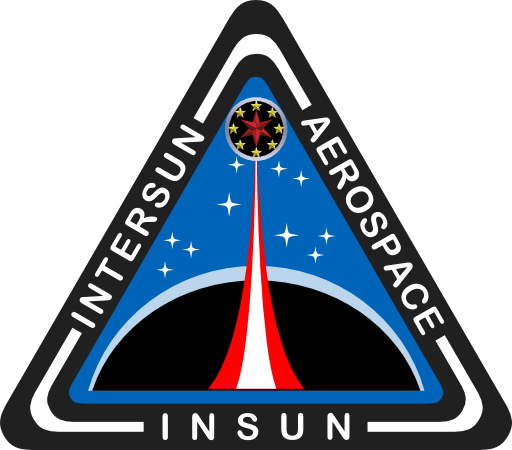 INSUN RSI Page

Recruitment Advert

RSI Home Page
Icon Legend
New Posts
No New Posts
Announcement

Stickied Thread
Popular Thread
Locked Thread
Origin M50 Racer - Hanger Video

Pekay

CEO





Posts

: 8028


RL Location

: Australia

---
════════════════════════════════════════════════════════
 C.E.O. - InterSun Aerospace

Use the following Referral Code when signing up to Star Citizen to receive a bonus 5,000 Credits: STAR-PWRG-YWWD

Jean-Luc Picard

Senior Officer





Posts

: 108


RL Location

: Melbourne, Australia

---
════════════════════════════════════════════════════════

Dai_Shon

Officer





Posts

: 715


RL Location

: New Jersey, USA

---
════════════════════════════════════════════════════════
Call Sign: "Dai"

General Zod

Executive





Posts

: 2222


RL Location

: Ontario, Canada

---
Two things, I think I heard Friday is the last day to get one, so if you want, now is the time.  

Also, mentioned in this weeks Around the Verse is some coloring contest for the M50.  On the site there is a grey scale image of the M50 that you are to color how you see fit.  Just thought I would pass that along for anyone with artistic talent.

Read about it here
https://robertsspaceindustries.com/comm-link/transmission/14069-Win-A-Saitek-Star-Citizen-Setup

Get the templates and post submissions here
https://forums.robertsspaceindustries.com/discussion/163978/around-the-verse-saitek-contest

Available as prizes:
- an X-55 Rhino HOTAS setup!  But that's not all!  What good is having such a great flight stick setup if you don't have anything to put it on.  That's right!  Your also walking away with a Playseat flight chair!
At the end of the day your going to need something to do with all this gear, so they are sweetening the deal by adding an M50 flight package to finish the racing experience.
════════════════════════════════════════════════════════
 Executive - Science Dept (N.America)
Incoming fire always has the right of way!

Pekay

CEO





Posts

: 8028


RL Location

: Australia

---
I'll definitely enter that competition but I never win anything ever and they're not going to want to post a chair to Australia so I won't hold my breath.  

As an aside, when calculating postage, Australia turns out to be further away from the rest of the world than the dark side of the Moon!

════════════════════════════════════════════════════════
 C.E.O. - InterSun Aerospace

Use the following Referral Code when signing up to Star Citizen to receive a bonus 5,000 Credits: STAR-PWRG-YWWD